Events
IntegriDATA Exhibiting at 2017 Private Equity Compliance Forum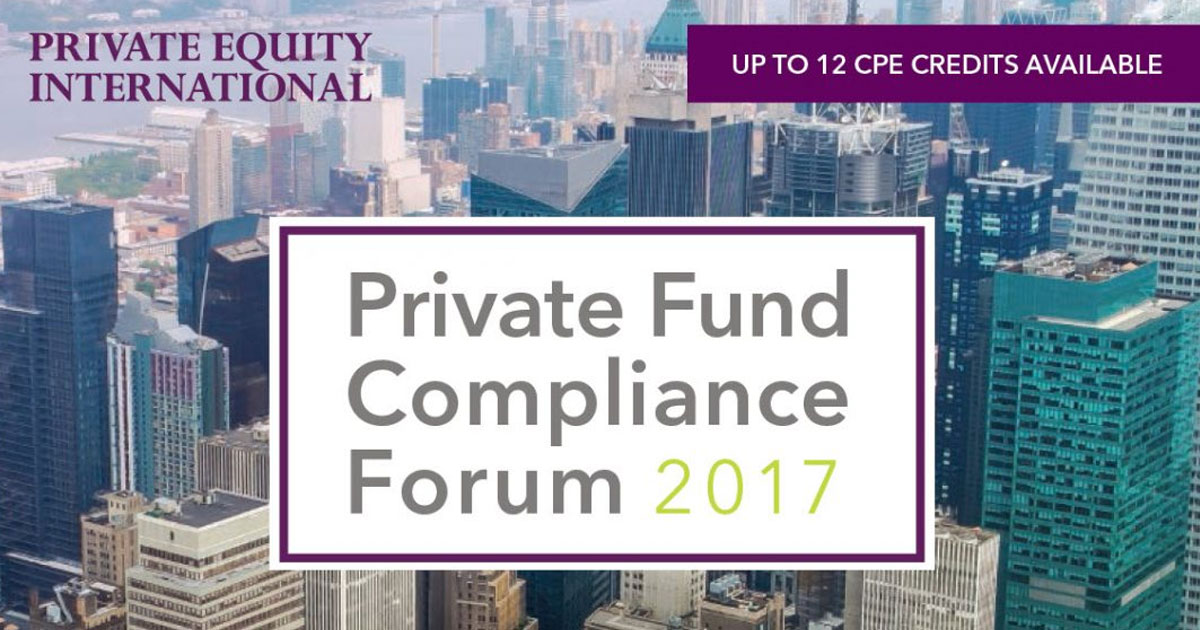 IntegriDATA
March 27, 2017
IntegriDATA is excited to announce that we will be exhibiting at Private Equity International's Private Fund Compliance Forum on May 9th – 10th. The Private Fund Compliance Forum focuses on "regulatory requirements and expectations, while taking a closer look at structuring the compliance function to stay in lockstep with recent and anticipated regulatory demands."
By attending the Compliance Forum, you will:

Meet with CCOs, General Counsels, and Compliance Executives navigating the challenges impacting the community
Gain the latest industry intelligence in a solutions-oriented environment
Hear directly from the SEC on their hot button issues
Engage with your peers about best practices within finance, compliance and operations
Interact with expert thought-leaders on what's driving the current market and what's expected ahead
Highlights include keynote speaker John Finley, Chief Legal Officer of Blackstone, and a compliance update from the SEC.
At the conference we will be demonstrating EAS Expense Allocation System, the industry's only comprehensive solution for expense allocation management. EAS automates the expense allocation process, providing private advisors with the controls, accurate results and transparent audit trails necessary to ensure allocations are performed in accordance with SEC and investor expectations. This year we're excited to introduce new features that help private advisors holistically manage invoice approvals, vendors, agreements, and costs all within EAS.
Learn more about the event at PEI's website or get the key details from our events page.
Thinking about attending? Contact us for a discount.
Hope to see you there.
Tags
See Also