Press
Read IntegriDATA's Op-Ed at HFM Technology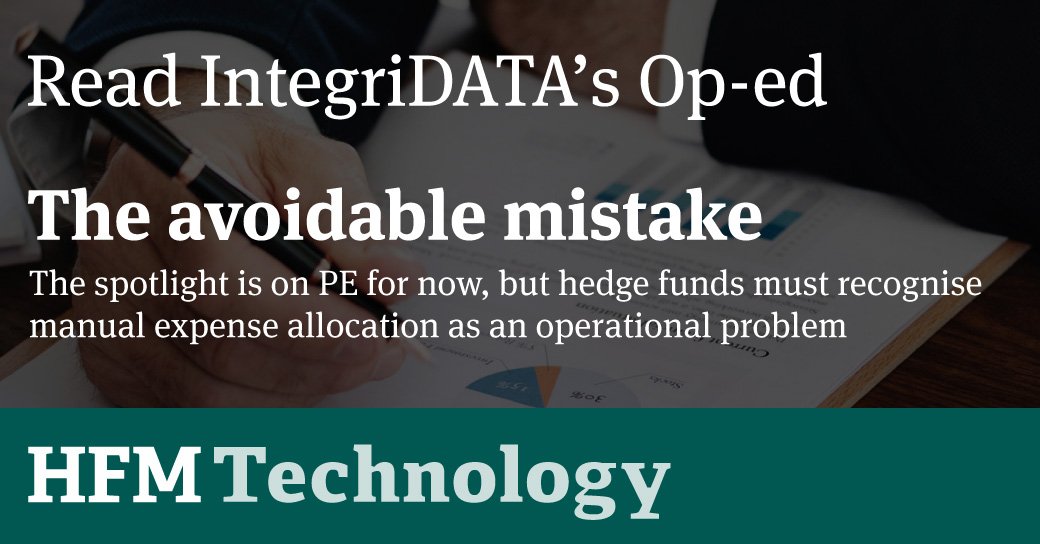 The avoidable mistake: The spotlight is on PE for now, but hedge funds must recognise manual expense allocation as an operational problem
IntegriDATA
May 9, 2018
Read IntegriDATA's Op-Ed at HFM Technology on hedge fund expense allocation.
The avoidable mistake
The spotlight is on PE for now, but hedge funds must recognise manual expense allocation as an operational problem
"After $41 million in expense misallocation penalties, the alternative investment industry is starting to take expense allocation seriously. Private equity accounts for 98% of misallocation penalties so it's no surprise that expense allocation is a focus of private equity trade magazines and conferences. Despite receiving the same SEC warnings, the hedge fund industry is approaching the subject with less urgency. It's time for hedge funds to take a closer look."
Continue reading at HFM (Subscription Required).
Tags
See Also