Awards
IntegriDATA earns High Commendation for "Most Innovative Technology Firm"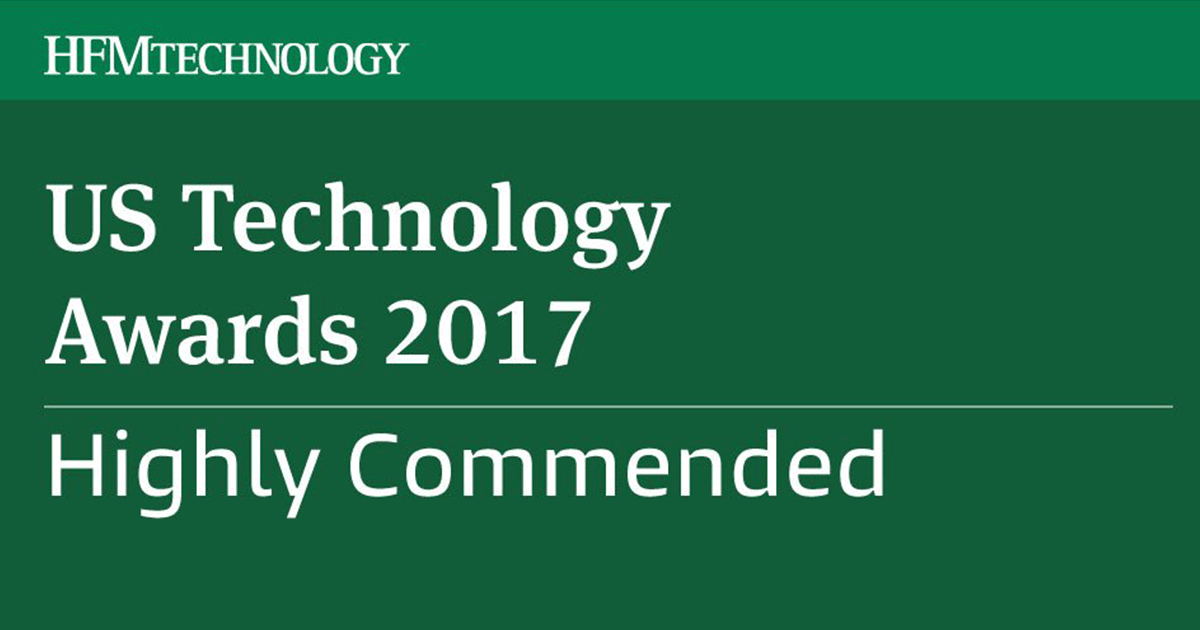 IntegriDATA
February 21, 2017
IntegriDATA is proud to announce it earned the "Highly Commended" honor at the HFM US Technology Awards for the "Most Innovative Technology Firm". IntegriDATA received the honor at the HFM award ceremony held in New York City on February 13th, 2017.
"We are honored to be recognized for this award", said Mitch Schulman, Chief Executive of IntegriDATA. "We thank our clients for the tremendous trust they place in us to innovate on their behalf to better meet their needs and the needs of the hedge fund industry".
The HFM Technology Awards recognize and reward hedge fund technology providers that have demonstrated exceptional customer service and innovative product development over the past 12 months.
IntegriDATA was recognized for its dedication to innovation across its three software products: EAS for expense allocation, CAARS for collateral management, and CashWire for payment management.
EAS Expense Allocation System, IntegriDATA's newest product, is the first and only solution to comprehensively address the challenges of distributing shared costs across management company and funds. Developed with a consortium of the industry's leading hedge funds, EAS was designed to automate and control the expense allocation process, preventing errors and ensuring allocations are performed according to fund offering documents and SEC expectations.
Tags
See Also