Press
Read IntegriDATA's Article at AlphaWeek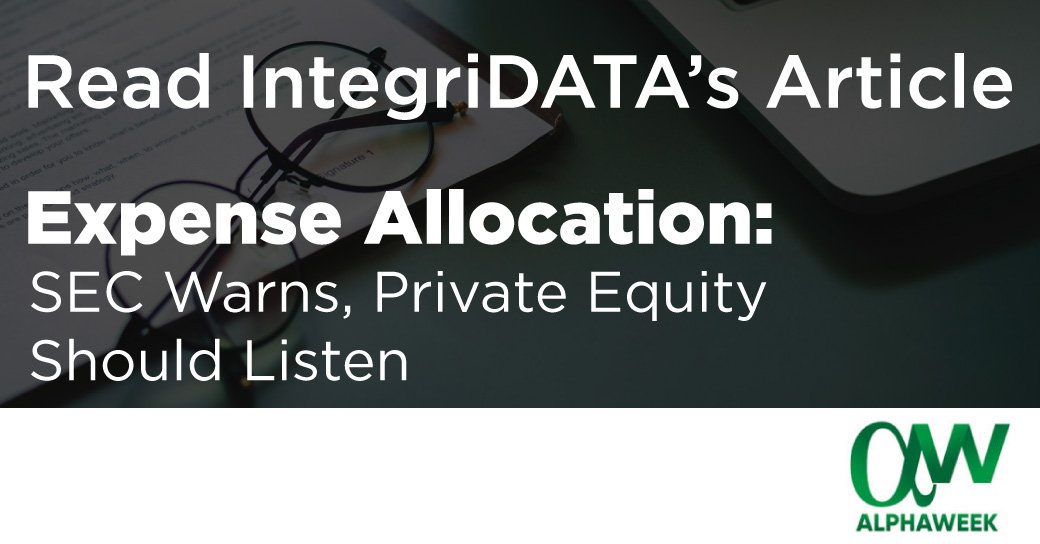 Expense Allocation: SEC Warns, Private Equity Should Listen
IntegriDATA
May 24, 2018
Read IntegriDATA's article at AlphaWeek on private equity expense allocation.
Expense Allocation: SEC Warns, Private Equity Should Listen

In February, the SEC once again listed expense allocation as a compliance exam priority. Three months later, it reiterated its warning in a Risk Alert highlighting expense allocation as one of the most frequent issues uncovered by compliance exams given over the past two years.

The SEC's focus on expense allocation should surprise no one. The agency has been warning about expense allocation since 2012 and has backed up its warnings with 11 public misallocation charges averaging penalties of $3.7 million. All private advisors should take these latest warnings seriously, but private equity, which accounts for 98% of all expense allocation penalties, should be particularly concerned.
Continue reading at AlphaWeek.
Tags
See Also