Events
IntegriDATA Sponsor and Exhibitor at 2018 Private Equity CFOs & COOs Forum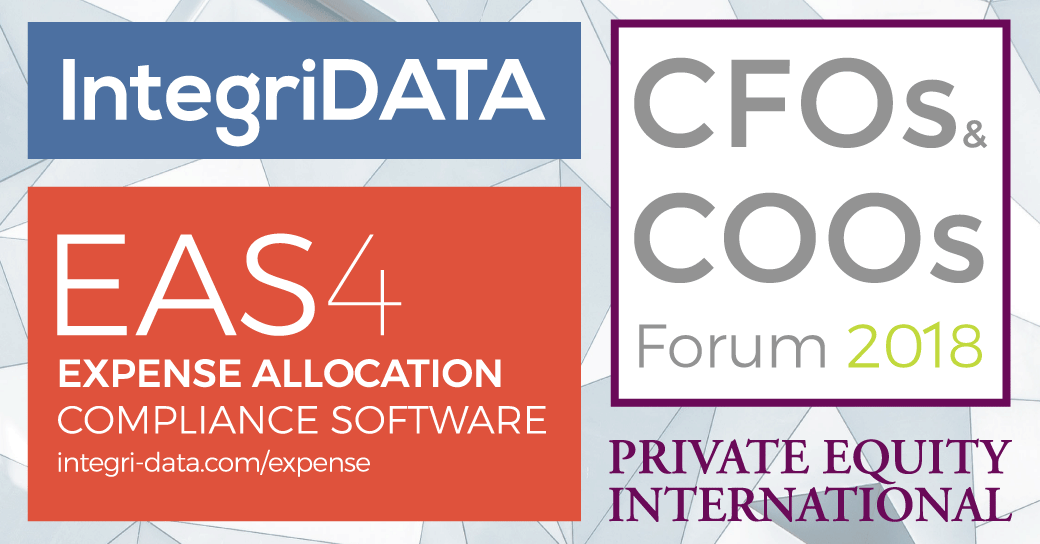 IntegriDATA
January 19, 2018
IntegriDATA is excited to announce that we will be exhibiting at Private Equity International's CFOs & COO Forum on January 24th – 25th. The CFOs & COOs Forum is the only private equity event with the distinction of providing analysis on key CFO/COOs issues for the past fifteen years, offering collective insight from leading finance and operations professionals.
The Forum consists of two full days of panels discussions, Q&As, workshops and think tanks, geared to inform and raise awareness. Covering a range of issues from regulation to outsourcing, valuation to cybersecurity, the Forum is specifically designed to provide in-depth coverage and best practices for improving operations in your firm.
Features Keynote Speakers include:
Josh Gottheimer, U.S. Representative for New Jersey's 5th congressional district
Donna Brazile,Veteran Democratic Political Strategist; Adjunct Professor; Author and Syndicated Columnist
Deval L. Patrick, Managing Director of Bain Capital Double Impact and Former Governor of Massachusetts
Martin Kelly, Chief Financial Officer of Apollo Global Management
At the conference we will be demonstrating EAS Expense Allocation System, the industry's only comprehensive solution for expense allocation management. EAS automates the expense allocation process, providing private advisors with the controls, accurate results and transparent audit trails necessary to ensure allocations are performed in accordance with SEC and investor expectations.
Learn more about the event at PEI's website.
Thinking about attending? Contact us for a discount.
Hope to see you there.
Tags
See Also