Press Release
IntegriDATA Achieves SOC 2 Type 2 Compliance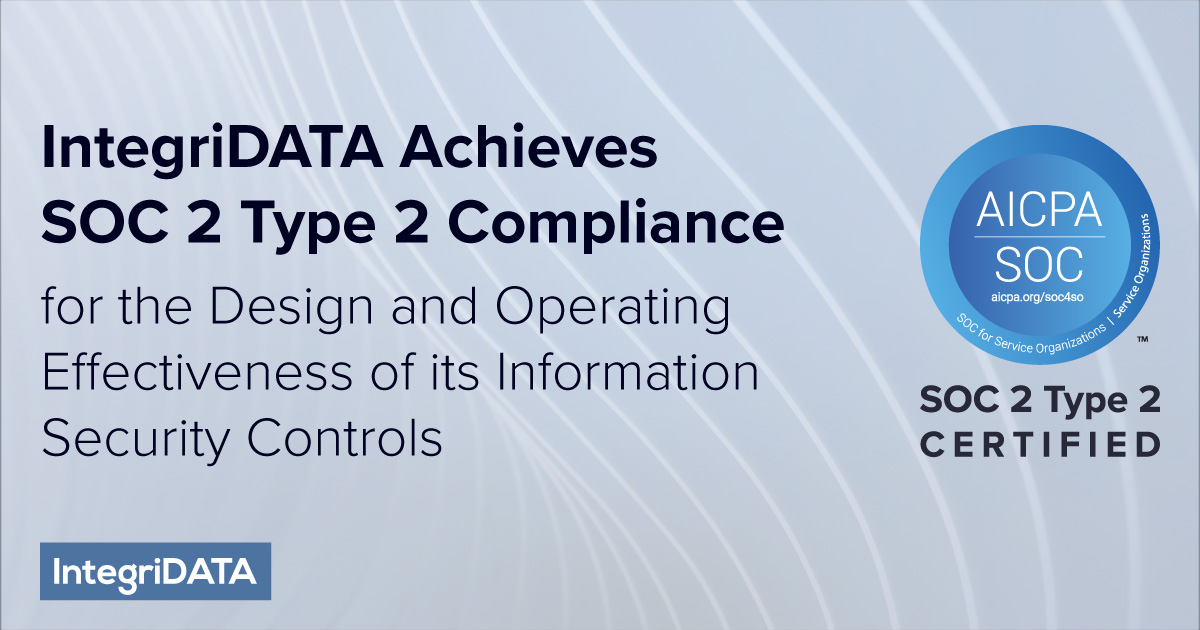 Independent third-party audit certifies IntegriDATA's information security controls
IntegriDATA
January 24, 2023
NEW YORK, NEW YORK — IntegriDATA, a private equity and hedge fund software provider, announced today that it achieved SOC 2 Type 2 certification, demonstrating its commitment to the highest standards of information security and data protection.
SOC 2 Type 2 certification is a rigorous independent audit that assesses an organization's controls and processes related to security, availability, processing integrity, and confidentiality. By achieving this certification, IntegriDATA has demonstrated that it has the necessary security controls and procedures to protect client data and maintain the availability, integrity, and confidentiality of its systems.
"We are proud to achieve SOC 2 Type 2 certification, which is a testament to our team's hard work and dedication," said Nicholas Molina, Head of Operations at IntegriDATA. "Information security is critical, and this certification proves our commitment to delivering the highest standards of security and data protection for our clients."
SOC 2 Type 2 certification is widely recognized as the gold standard in data security and is often required by regulated industries and large enterprise. IntegriDATA's achievement of this certification is a major milestone for the company and an important step in its continued growth and success.
About IntegriDATA
IntegriDATA is a financial technology software company dedicated to helping the investment management industry improve operational efficiency and reduce risk. Founded in 2002 by financial industry experts, IntegriDATA specializes in expense allocation, payment automation, and collateral management solutions. IntegriDATA clients include hedge funds, private equity firms, fund administrators, institutional investors, and mutual funds. IntegriDATA software helps the investment management industry service over $1.6 trillion AUM.
For more information on IntegriDATA, please visit integri-data.com. Connect with IntegriDATA on LinkedIn, Facebook, and Twitter.
Tags